Clear Span Buildings Services
Expert Providers of Temporary & Permanent Buildings
We install nationwide with flexible rental & purchase options.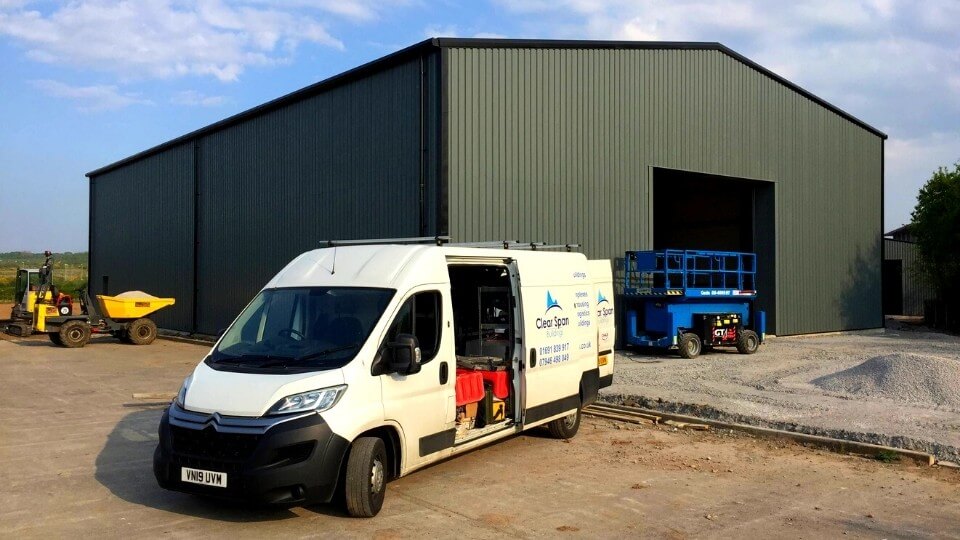 COLD ROLLED
We specialise in the design, supply and installation of Industrial steel buildings of any length with pitched roof spans of up to 20 metres and eaves heights of up to 6.5 metres. Our cold-rolled steel buildings meet all requirements for building control and insulation based on the specification selected. The structural calculations for each building also meet stringent BS codes for structural requirements and performance.
HOT ROLLED
Clear Span Buildings design and install, hot rolled steel buildings. Rather than cold rolled steel buildings, hot rolled steel columns and framework offer a larger format to structurally to the height and width of a building.
This option means multiple storeys can be installed, with concrete floor and stairway systems. Hot rolled steel allows heavier special glazing and cladding designs that can be, safely, accommodated.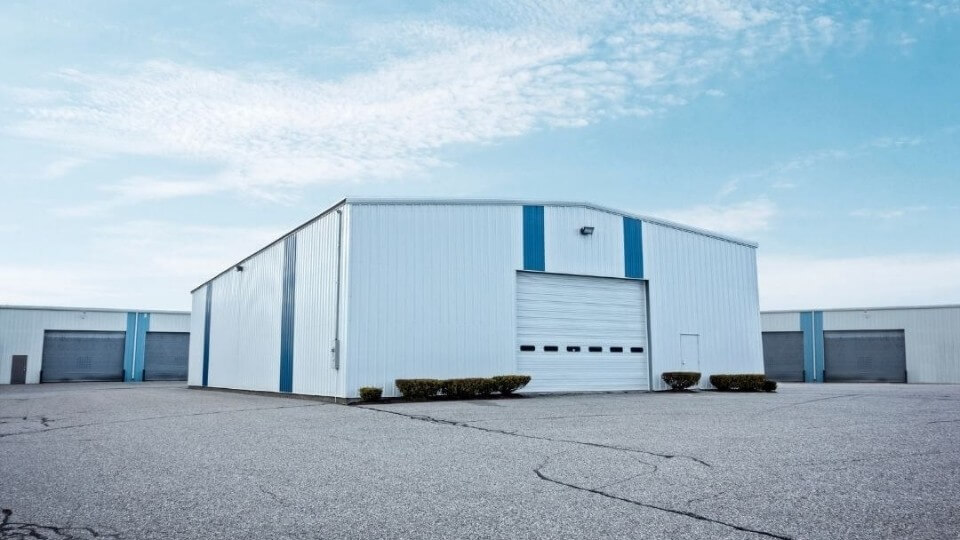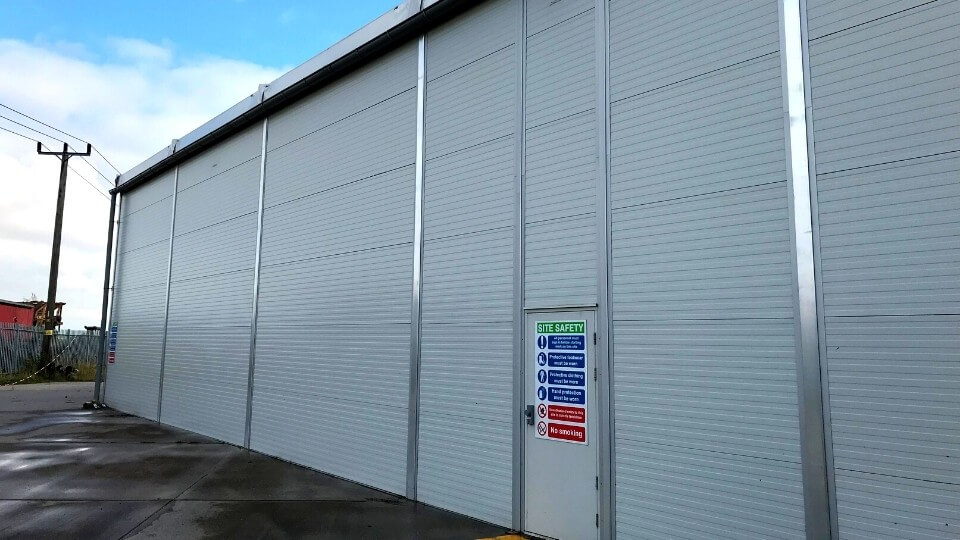 ALUMINIUM BUILDINGS
Demountable framed aluminium buildings are the perfect solution for when it comes to rapid quick up storage and workshop solutions.
Extending through to sports facilities and exam halls for education, and many applications in industrial settings.
These aluminium buildings can get erected within a week.
ClearSpan manufactures aluminium structures to meet all relevant snow and wind loading requirements alongside ticking the boxes for compliance in structural design.
Turnkey Solution For Any Industry
We're proud to have served a wide array of industries all over the United Kingdom! We can project manage from start to finish and offer a low cost planning application service, groundworks, sports floor systems, electrics lighting and heating packages. Our highly qualified people support you throughout the processes.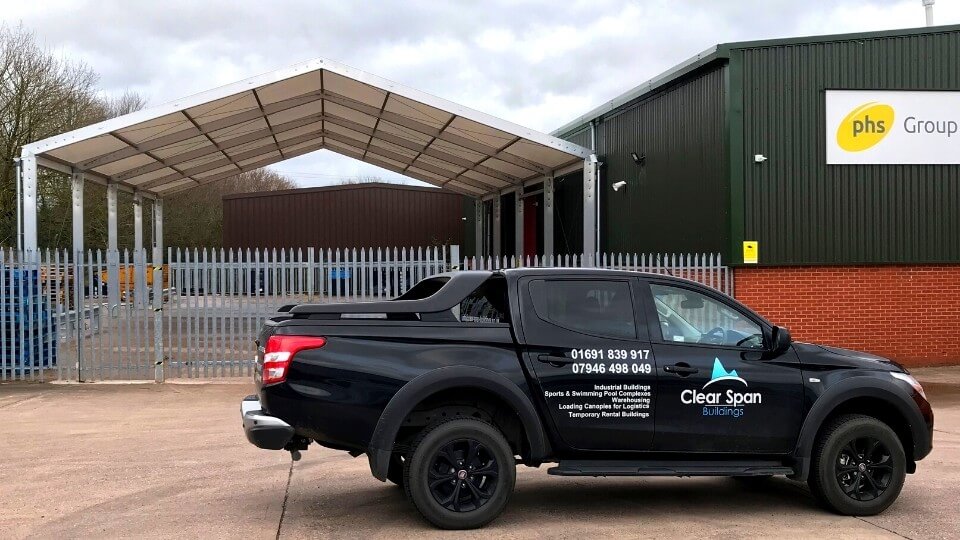 INDUSTRIAL LOADING CANOPIES
Today's HGV logistics industry demands dry loading and unloading, especially on quality control within the food supply chain. The constant battle in our British weather is to avoid the costly spoiling of laden pallets, and the need to avoid customer complaints of weather damaged goods.
MEZZANINE FLOORS
Internal mezzanine floor systems for all buildings
Double the accommodation capacity and effectiveness using up to full size footprint steel mezzanine floors. Providing you with valuable upper floor space fully compliant with building control requirements.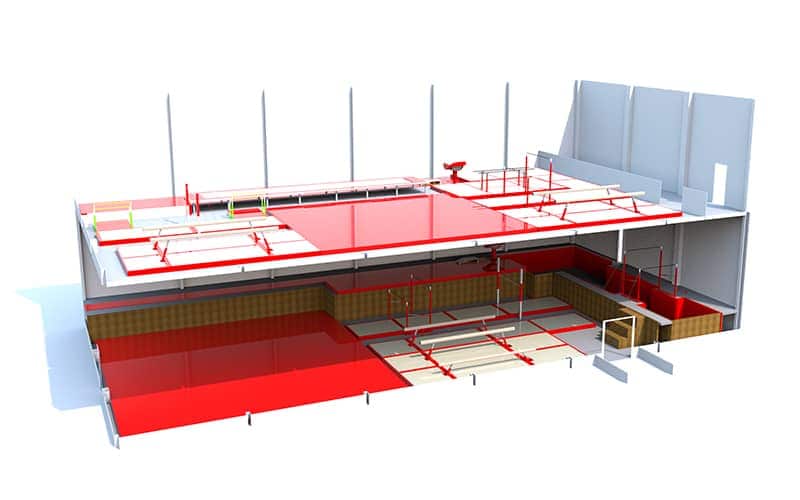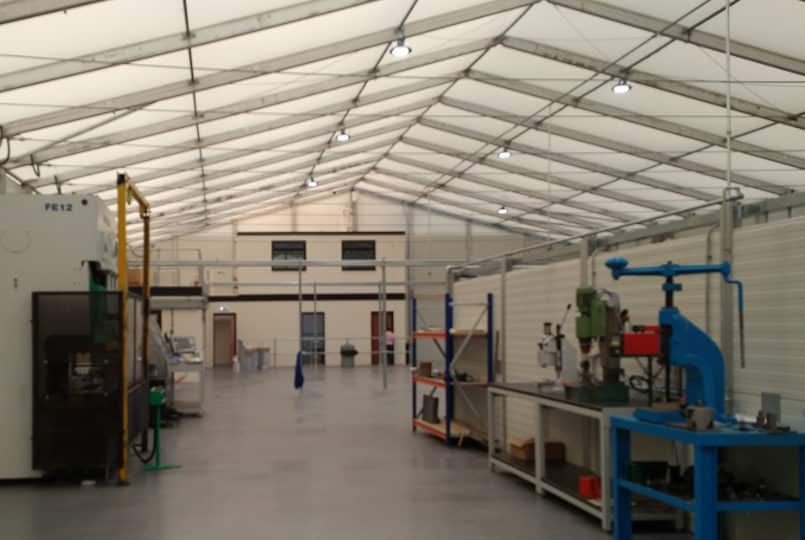 MANUFACTURING
State-of-the-Art Facilities for Workshops, Product Production & Fulfilment.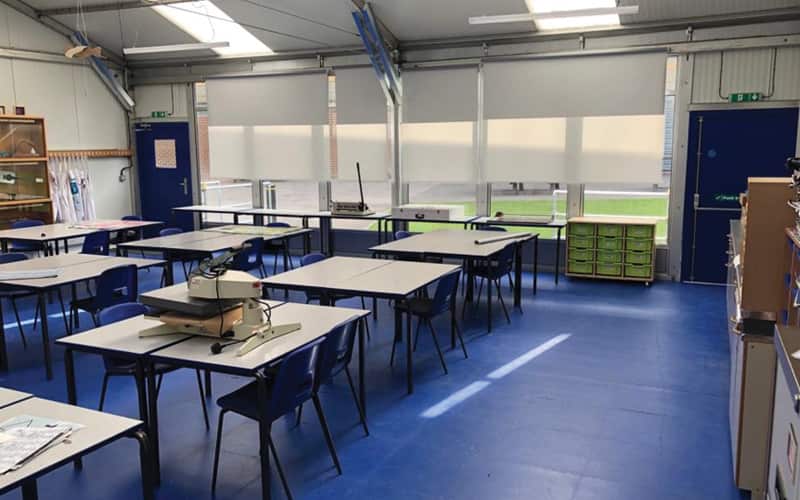 EDUCATIONAL AND TRAINING BUILDINGS
Rapid facilities with heating put in place at schools and colleges for exams, sport and assembly.
AUTOMOTIVE
Vehicle covers for MOT services.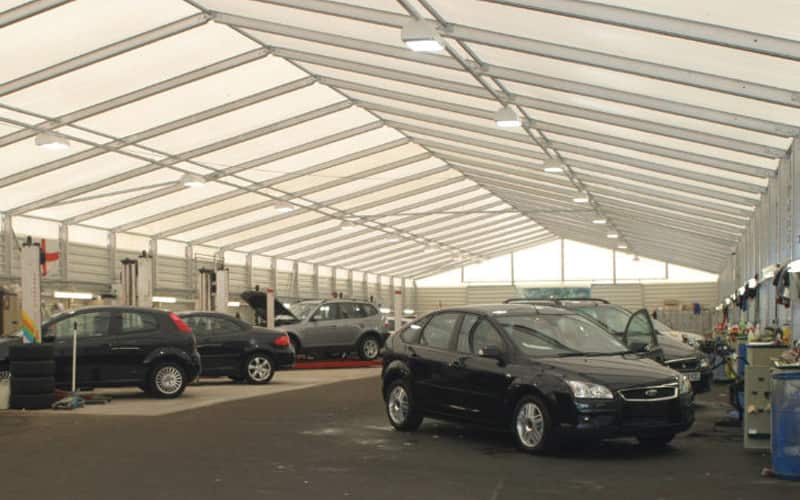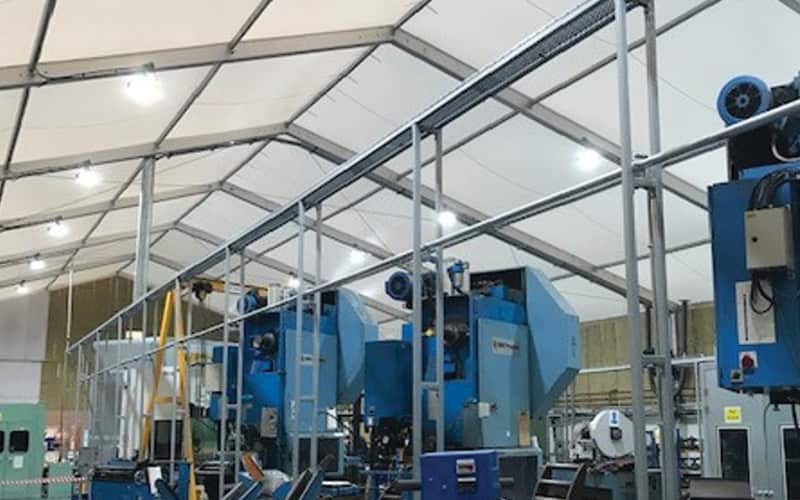 PRODUCTION LINE BUILDINGS
When a new contract is won we can react quickly to install facilities suitable for engineering production machinery for example.